A confident talented man is very very sexy.
或許因為如此
這個人 竟然當選了
The Sun's top 100 sexiest men的第一名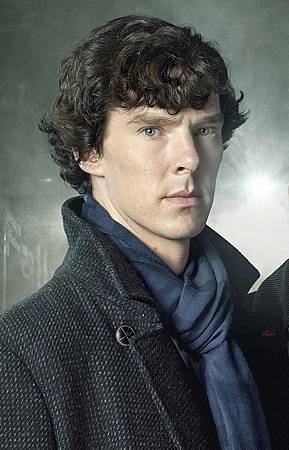 這是英國媒體主辦的票選活動
BBC福爾摩斯Benedict Cumberbatch成為第一性感男 真的別具風味
是說
英國亞馬遜的藍光福爾摩斯兩季真的比台版第一季還便宜呀
反正是全區 有意者真的可以敗家一下呢
好啦,回到有頭腦的新性感形象這個話題來
只要碰到票選 其實就是見仁見智
環肥燕瘦 本來就是各有千秋
當鄉民與粉絲一起來投票
就會看到千百種意見並陳
影迷看到有笑點的往往是屬於鄉民毒舌錄
Andy Murray on this list at all is a joke in itself. He has a face only a mother could love.
Justin Bieber is sexier than Brad Pitt and Daniel Craig?? Tell me that's a joke!!!
哈哈 這種討論永遠是沒完沒了
讓每個人都愛其所愛就好 誰第一真的不是很重要
畢竟 只是某個時代背景下 某個時點的一種趨勢罷了
以下是原網站報導網址及其內容
http://www.thesun.co.uk/sol/homepage/features/4302036/Sherlock-star-Benedict-Cumberbatch-is-voted-The-Suns-sexiest-man-beating-David-Beckham.html
Benedict Cumberbatch sexier than 1D?
It's elementary
By GRANT ROLLINGS
SHERLOCK actor Benedict Cumberbatch has been voted The Sun's Sexiest Man — by our army of clued-up readers.
The star of BBC1's hit detective series beat scores of traditional poster boys, including all the lads from One Direction, to win the coveted title.
And he romped home — with more than DOUBLE the votes of second-placed man David Beckham.
Benedict won 7,115. Footie ace Becks got 3,393.
The Only Way Is Essex star Joey Essex was third. The next three spots were nabbed by One Direction's Harry Styles, Zayn Malik and Niall Horan.
Crazy Stupid Love film hunk Ryan Gosling was seventh, 1D's Louis Tomlinson, eighth, Zac Efron, star of movie The Lucky One was ninth and JLS singer Aston Merrygold completed the Top 10.
Modest Benedict, 35, who starred in movie Tinker Tailor Soldier Spy, doesn't rate his looks.
He once described himself as looking like racehorse Shergar and revealed: "I've wanted to play roles that have gone to better-looking people."
His sister Tracy Peacock told The Sun that Benedict's intelligence put off girls.
But our readers were clearly attracted to his beauty AND brains — which he developed at elementary school.
以下則是排行榜 無聊時可以看看認識幾個人
The Sun's top 100 sexiest men
1. Benedict Cumberbatch
2. David Beckham
3. Joey Essex
4. Harry Styles
5. Zayn Malik
6. Niall Horan
7. Ryan Gosling
8. Louis Tomlinson
9. Zac Efron
10. Aston Merrygold
11. Liam Payne
12. Johnny Depp
13. David Tennant
14. Tom Hardy
15. Bradley Cooper
16. Cristiano Ronaldo
17. Hugh Jackman
18. Robbie Williams
19. Mark Wright
20. Max George
21. Robert Pattinson
22. Gary Barlow
23. Olly Murs
24. Robert Downey Junior
25. Will Smith
26. Justin Bieber
27. Brad Pitt
28. Peter Andre
29. Ryan Reynolds
30. Michael Fassbender
31. Mark Owen
32. Daniel Craig
33. George Clooney
34. Jason Orange
35. Colin Firth
36. Prince Harry
37. Tom Cruise
38. Boris Johnson
39. Jake Gyllenhaal
40. Christian Bale
41. Rafael Nadal
42. Jamie Redknapp
43. Marvin Humes
44. Jude Law
45. Ashton Kutcher
46. Frankie Cocozza
47. Dec Donnelly
48. Matt Damon
49. Howard Donald
50. Jose Mourinho
51. Orlando Bloom
52. Ed Sheeran
53. Andy Murray
54. James Franco
55. Matt Smith
56. Justin Timberlake
57. Denzel Washington
58. Jon Hamm
59. Mario Balotelli
60. Bear Grylls
61. Matthew McConaughey
62. Theo Walcott
63. Russell Brand
64. Ant McPartlin
65. Daniel Radcliffe
66. Jean Dujardin
67. Javier Bardem
68. Jamie Foxx
69. Dan Stevens
70. David Gandy
71. Pierce Brosnan
72. Prince William
73. Tinie Tempah
74. Ashley Cole
75. Simon Cowell
76. David Walliams
77. Dermot O'Leary
78. Leandro Penna
79. Andrew Garfield
80. Damien Lewis
81. Johnny Wilkinson
82. Mark Cavendish
83. Owen Wilson
84. Steve Jones
85. Matthew Fox
86. Dev Patel
87. Scott Maslen
88. Matthew Wolfenden
89. Gavin Henson
90. Nicholas Hoult
91. Spencer Matthews
92. Ioan Gruffudd
93. Alex Reid
94. Guy Pearce
95. Rob James-Collier
96. Dizzee Rascal
97. Ben Stiller
98. Ben Fogle
99. Matthew Morrison
100. James Cracknell
p.s.
如果影迷沒記錯 (上了年紀記憶都很差呀 冏~~~)
這位頂頂大名的福爾摩斯在一部名為小島的BBC迷你影集中有演一個很~~~~的人夫角色
家中如有MOD的 可上專區的BBC精選節目中觀看
小島 Island 上下集
影迷還蠻喜歡這部片子的呢